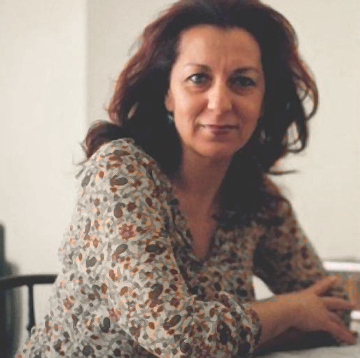 Call for inter­na­tio­nal sup­port for Füsun Üstel, Tur­kish aca­de­mic for peace facing a pri­son sen­tence
Signing a peti­tion in a demo­cra­tic coun­try should not land anyone in jail. Yet this is what is about to hap­pen to poli­ti­cal scien­tist Füsun Üstel.
Üstel, a pro­fes­sor who reti­red from Gala­ta­sa­ray Uni­ver­si­ty in Istan­bul, was among the first of 1,128 scho­lars to under­go trial for having signed the Aca­de­mics for Peace Peti­tion, a let­ter publi­ci­zed in Janua­ry 2016 that denoun­ced the resump­tion by the Tur­kish state of violent repres­sion against the Kurds. Since then, and espe­cial­ly since Decem­ber 2017, a relent­less series of trials has taken place, in which the Tur­kish State has pro­se­cu­ted the signa­to­ries for 'ter­ro­rist pro­pa­gan­da'. Half of the signa­to­ries have alrea­dy been pro­se­cu­ted. Until recent­ly, the out­come of the trials was always the same : many aca­de­mics were sen­ten­ced to jail, but with a sus­pen­sion pro­vi­sion pro­vi­ded they refrai­ned from com­mit­ting fur­ther "crimes." Üstel refu­sed to accept such a pro­vi­sion as it could be seen as legi­ti­ma­ting the indict­ment, and was conse­quent­ly sen­ten­ced to 15 months in pri­son, a sen­tence that was confir­med after she lost her appeal on 25 Februa­ry 2019.
This is only one of the signs that repres­sion is har­de­ning. Gen­cay Gür­soy, a reti­red pro­fes­sor of medi­cine and long­stan­ding human rights advo­cate, has just been sen­ten­ced to 27 months' impri­son­ment. Since then, long sen­tences of up to 36 months have become more frequent, which also means that more aca­de­mics will be jai­led, as the sus­pen­sion pro­vi­sion can­not apply to sen­tences lon­ger than two years. Such a trend in the sen­tences is wor­rying. Until recent­ly you could receive a sus­pen­ded sen­tence for having signed the Peace peti­tion. Today you face being jai­led.
We demand that the Tur­kish govern­ment and ins­ti­tu­tions res­pect the inter­na­tio­nal conven­tions pro­tec­ting human rights – inclu­ding free­dom of expres­sion — which they have them­selves rati­fied. We demand that the UK and Euro­pean Union remind the Tur­kish autho­ri­ties in the stron­gest terms about the vital impor­tance of uphol­ding such fun­da­men­tal demo­cra­tic prin­ciples.
–——-
Appel inter­na­tio­nal pour sou­te­nir Füsun Üstel, uni­ver­si­taire turque condam­née à la pri­son pour ses idées
Dans une démo­cra­tie, on ne peut pas aller en pri­son sim­ple­ment pour avoir signé une péti­tion. En Tur­quie, c'est pour­tant ce qui risque d'arriver bien­tôt à Füsun Üstel.
Dans une démo­cra­tie, on ne peut pas aller en pri­son sim­ple­ment pour avoir signé une péti­tion. En Tur­quie, c'est pour­tant ce qui risque d'arriver bien­tôt à Füsun Üstel.
Cette pro­fes­seure de science poli­tique de l'université Gala­ta­sa­ray, aujourd'hui à la retraite, fait par­tie des 1128 uni­ver­si­taires qui ont signé la Péti­tion pour la paix de jan­vier 2016, pour pro­tes­ter contre la répres­sion vio­lente qui repre­nait contre les civils kurdes. Or depuis trois ans, les pro­cès enga­gés par l'État contre les signa­taires pour « pro­pa­gande ter­ro­riste » se mul­ti­plient inexo­ra­ble­ment : plus de la moi­tié ont déjà fait l'objet de pour­suites.
Jusqu'à pré­sent, on en connais­sait d'avance le résul­tat : de nom­breux uni­ver­si­taires ont été condam­nés à la pri­son – mais avec sur­sis, donc à condi­tion de s'abstenir de réité­rer de pareils « crimes ». Pour sa part, Füsun Üstel a reje­té ce dis­po­si­tif afin de ne pas légi­ti­mer ce ver­dict : en consé­quence, elle a été condam­née en appel, le 25 Février 2019, à 15 mois de pri­son ferme.
Ce pour­rait bien être le signe d'un nou­veau dur­cis­se­ment de la répres­sion : en décembre 2018, Gen­cay Gür­soy, pro­fes­seur de méde­cine en retraite et mili­tant des droits humains, vient d'être condam­né à 27 mois de pri­son ferme. Depuis, les condam­na­tions longues, jusqu'à 36 mois, se mul­ti­plient. Or au-delà de deux ans de sen­tence, l'option du sur­sis n'est plus admis. Bien enten­du, toutes ces condam­na­tion vont faire l'objet d'un appel. Mais l'évolution des juge­ments est inquié­tante. Alors qu'hier, on pou­vait être condam­né à de la pri­son avec sur­sis pour avoir signé la Péti­tion pour la paix ; aujourd'hui, on s'expose à se retrou­ver der­rière les bar­reaux.
Nous appe­lons le gou­ver­ne­ment et les ins­ti­tu­tions de Tur­quie à res­pec­ter les droits humains pro­té­gés par les conven­tions inter­na­tio­nales qu'elle a elle-même rati­fiées, à com­men­cer par la liber­té d'expression. Nous deman­dons aux ins­tances fran­çaises et euro­péennes de rap­pe­ler avec force aux auto­ri­tés de Tur­quie l'importance de ce prin­cipe démo­cra­tique fon­da­men­tal.
–——-
Inter­na­tio­na­ler Aufruf zur Unterstüt­zung von Füsun Üstel, einer tür­ki­schen Wis­sen­schaft­le­rin, die wegen ihrer Ideen zu einer Gefän­gniss­trafe verur­teilt wurde.
In einer Demo­kra­tie kann man nicht nur wegen der Unter­zeich­nung einer Peti­tion ins Gefän­gnis gehen. In der Tür­kei wird dies jedoch voraus­sicht­lich bald mit Füsun Üstel ges­che­hen.
Die eme­ri­tierte Pro­fes­so­rin für Poli­tik­wis­sen­schaft an der Gala­ta­sa­ray Uni­ver­si­ty ist eine von 1128 Wis­sen­schaft­lern, die die Peti­tion für den Frie­den vom Januar 2016 aus Pro­test gegen die gewalt­same Unter­drü­ckung der kur­di­schen Zivil­bevöl­ke­rung unter­zeich­net haben. In den letz­ten drei Jah­ren ist die Zahl der vom Staat gegen Unter­zeich­ner der "ter­ro­ris­ti­schen Pro­pa­gan­da" ein­ge­lei­te­ten Pro­zesse jedoch unauf­halt­sam ges­tie­gen : Mehr als die Hälfte von ihnen wurde bereits ver­folgt.
Bis­lang war das Ergeb­nis im Voraus bekannt : Viele Wis­sen­schaft­ler wur­den zu Gefän­gniss­tra­fen verur­teilt — aber mit Bewäh­rung­ss­trafe, solange sie auf solche "Ver­bre­chen" ver­zich­ten. Füsun Üstel ihrer­seits lehnte diese Maß­nahme ab, um dieses Urteil nicht zu legi­ti­mie­ren, so dass sie am 25. Februar 2019 in Beru­fung zu 15 Mona­ten Haft verur­teilt wurde.
Dies könnte ein Zei­chen für eine wei­tere Ver­schär­fung der Repres­sion sein : Im Dezem­ber 2018 wurde Gen­cay Gür­soy, ein pen­sio­nier­ter Medi­zi­ner und Men­schen­recht­sak­ti­vist, kürz­lich zu 27 Mona­ten Gefän­gnis verur­teilt. Seit­dem ist die Zahl der lan­gen Stra­fen, bis zu 36 Mona­ten, ges­tie­gen.
Nach zwei Jah­ren ist ein Aufen­thalt jedoch nicht mehr möglich. Wahr­schein­lich haben alle von ihnen Beru­fung gegen den Pro­zess ein­ge­legt. Aber die Ent­wi­ck­lung der Urteile ist besor­gni­ser­re­gend. Ges­tern konn­ten Men­schen wegen der Unter­zeich­nung der Peti­tion für den Frie­den zu Bewäh­rung­ss­tra­fen verur­teilt wer­den ; heute sind sie Gefahr lau­fen, hin­ter Git­tern zu sit­zen.
Wir for­dern die tür­kische Regie­rung und die tür­ki­schen Ins­ti­tu­tio­nen auf, die Men­schen­rechte zu ach­ten, die durch die von ihr selbst rati­fi­zier­ten inter­na­tio­na­len Übe­rein­kom­men ges­chützt sind, ange­fan­gen bei der Mei­nung­sfrei­heit, und die franzö­si­schen und europäi­schen Behör­den, die tür­ki­schen Behör­den nach­drü­ck­lich an die Bedeu­tung dieses grund­le­gen­den demo­kra­ti­schen Grund­satzes zu erin­nern.
–——-
Fikir­le­ri sebe­biyle hapis cezası alan aka­de­mi­syen Füsun Üstel için ulus­la­ra­rası çağrı
Demo­kra­tik bir ülkede, bir bil­di­ri imza­ladığı gerek­çe­siyle kimse ken­di­ni hapiste bul­maz. Oysa siya­set bilim­ci Füsun Üstel'in başı­na gele­bi­le­cek olan tam da bu.
Gala­ta­sa­ray Üniversitesi'nden emek­li siya­set bili­mi pro­fesörü Füsun Üstel, 2016 Ocak ayın­da sivil Kürt­lere karşı artan baskı ve şid­dete karşı çık­mak için bil­di­ri imza­layan 1128 aka­de­mi­syen­den biri. Üç sene­dir dev­le­tin imzacı aka­de­mi­syen­ler aley­hine "terö­rist pro­pa­gan­da" suç­la­ması ile açması bek­le­nen dava­ların sayısı her gün artıyor : şu anda imzacı­ların yarı­dan faz­lası­na dava açılmış durum­da.
Bugüne kadar dava­ların sonu­cu­nun ne ola­cağı önce­den bili­niyor­du : bir­çok aka­de­mi­syen hapse mah­kum edil­di – ancak hükmün açık­lan­masının geri bırakıl­ması (HAGB) ile, yani ben­zer "suç­ları" bir daha işle­me­me­si koşu­lu ile hüküm­le­ri açık­lan­madı. Füsun Üstel bu seçe­neği, veri­len hükmü meş­ru­laştır­ma­mak amacı ile red­det­ti : bunun sonu­cun­da isti­naf mah­ke­me­sine yapı­lan iti­raz son­rası, 25 Şubat 2019 günü 15 ay hapis cezası onay­landı.
Bu durum, baskının yeni­den sert­leşe­ceği­nin bir işa­re­ti ola­rak görü­le­bi­lir : Aralık 2018'de emek­li tıp pro­fesörü ve insan hak­ları akti­vis­ti Gen­cay Gür­soy, 27 ay hapis cezası aldı. O gün­den bu yana, 36 aya varan uzun süre­li hapis mah­ku­miyet­le­ri­nin sayısı çoğalıyor. İki yıl­dan uzun ceza­lar­da HAGB'nin bir seçe­nek olmadığı yasa ile belir­len­miş­tir. Muhak­kak ki bu hüküm­le­rin hep­sine iti­raz süre­ci işle­ti­le­cek­tir. Ancak dava­ların bu gelişi­mi endişe veri­ci­dir. Dün, bir barış bil­di­ri­si imza­landığı için HAGB ile hapis cezası alınıyor­du ; bugün ise insan par­maklık­lar arkasın­da bula­bi­liyor ken­di­si­ni.
Tür­kiye hükü­me­ti ve kurum­ların­dan, Tür­kiye Devleti'nin de onay­lamış olduğu ulus­la­ra­rası anlaş­ma­lar tarafın­dan koru­nan insan hak­ları­na saygılı olmasını talep ediyo­ruz. Fransız ve Avru­palı yet­ki­li­ler­den ise Türkiye'deki yet­ki­li­lere bu temel demo­kra­tik ilkeyi ısrarlı ve güçlü bir şekilde hatır­lat­ma­larını talep ediyo­ruz.
First Signa­to­ries :
Karen

AKOKA

(Uni­ver­si­té Paris Nan­terre)
Tuna

ALTINEL

, Maître de Confé­rences, Uni­ver­si­té Lyon 1
Marc

AYMES

,

CNRS

/ CETO­BaC
Igor

BABOU

, Pro­fes­seur à l'université Paris Dide­rot, Ladyss (

UMR

CNRS

7533)
Etienne BALİBAR, Pro­fes­seur émé­rite (phi­lo­so­phie), Uni­ver­si­té de Paris-Ouest
Marie-Laure BASİLİEN-GAİNCHE, Pro­fes­seure de droit public, Uni­ver­si­té Jean Mou­lin Lyon 3, Membre hono­raire de l'Institut Uni­ver­si­taire de France
Benoit

BASTARD

,

CNRS

, Ecole Nor­male Supé­rieure de Paris-Saclay
Tho­mas

BERNS

, Pro­fes­seur à l'Université Libre de Bruxelles
Ber­trand BİNOCHE, phi­lo­sophe, Pofes­seur à l'université Paris1 Pan­théon — Sor­bonne
Isa­belle

BLOCH

, Pro­fes­seur à Télé­com Paris­Tech,

LTCI

André

BURGUIERE

, Direc­teur d'Etudes, Ecole des Hautes Etudes en Sciences Sociales (Paris)
Ozan

CAGLAYAN

, Le Mans Uni­ver­si­té
Claude

CALAME

, Direc­teur d'études, Ecole des Hautes Etudes en Sciences Sociales (Paris)
Chris­tine

CHARRETTON

, mathé­ma­ti­cienne, retrai­tée, Lyon
Jean-Michel

CHAUMONT

, Pro­fes­seur à l'université de Lou­vain (Bel­gique)
Antoine de

DARUVAR

, Pro­fes­seur à l'université de Bor­deaux
Marielle

DEBOS

, Uni­ver­si­té Paris Nan­terre
Sev­gi

DOGAN

, Scuo­la Nor­male Super­iore, Ita­lie
Fran­çoise

DREYFUS

, Pro­fes­seur émé­rite, Univ. Paris I/

CESSP

Selim

ESKIIZMIRLILER

, Maître des Confé­rences, Uni­ver­si­té Paris Dide­rot.
Eric

FASSIN

, Pro­fes­seur de socio­lo­gie à l'université Paris 8,

LEGS

(

CNRS

/ Paris‑8 / Paris-Ouest)
Derya

FIRAT

,

MCF

, Cher­cheuse invi­tée,

ISP

, Uni­ver­si­té Paris Nan­terre
San­dra

GEELHOED

, Asso­ciate Pro­fes­sor,

HU

Uni­ver­si­ty of Applied Sciences Utrecht.
Jean-Jacques

GLASSNER

, Direct. recherche émé­rite

CNRS

Abdel­la­li

HAJJAT

, Maître de confé­rences, Uni­ver­si­té Paris Nan­terre, Ins­ti­tut des sciences sociales du poli­tique
Emma­nuelle

HÉBERT

, Char­gée d'enseignements visi­teuse, Uni­ver­si­té de Namur (Bel­gique)
Lio­ra

ISRAËL

, Maî­tresse de confé­rences (socio­lo­gie),

EHESS

Chan­tal

JAQUET

, phi­lo­sophe, Pro­fes­seure à l'université Paris 1 Pan­théon — Sor­bonne
Mor­gan

JOUVENET

,

CNRS

, InSHS, labo­ra­toire Prin­temps
Evrim

KARAKAS

, cher­cheur indé­pen­dant, Paris.
Aza­deh KİAN, Uni­ver­si­té Paris Dide­rot
Pas­cale LABORİER, Pro­fes­seure à l'université Paris Nan­terre,

ISP

Marie LADİER-FOULADİ,

CNRS-EHESS

/

IIAC

Karine

LAMARCHE

, Centre nan­tais de socio­lo­gie
Michelle

LECOLLE

, Uni­ver­si­té de Lor­raine, Metz
Anne

LE

HUÉROU

, Uni­ver­si­té Paris Nan­terre
Joëlle

LE

MAREC

, Pro­fes­seure à l'université Paris 4 Sor­bonne – Direc­trice du

GRIPIC

Hen­ri

MAÎTRE

, Pro­fes­seur émé­rite, Télé­com-Paris­Tech
Elise MASSİCARD,

CNRS

/

CERI

Lilian MATHİEU (

CNRS

/

CMW

)
Aude MERLİN, Uni­ver­si­té libre de Bruxelles
Alexan­dra

OESER

, Uni­ver­si­té Paris Nan­terre
Tugce

OKLAY

, Atta­chée tem­po­raire de l'enseignement et de recherche,

IUT

de Lens, Uni­ver­si­té d'Artois
Meh­met

OTURAN

, Uni­ver­si­té Paris-Est Marne-la-Val­lée
Cem

OZATALAY

, Maître des Confé­rences, Cher­cheur invi­tée, The New School,

USA

.
Cécile

RABOT

, Uni­ver­si­té Paris Nan­terre
Manuel REBUSCHİ, Uni­ver­si­té de Lor­raine, Nan­cy
Sophie RÉTİF, Uni­ver­si­té Paris Nan­terre
Gwe­no­la RİCORDEAU, Assis­tant Pro­fes­sor, Cali­for­nia State Uni­ver­si­ty, Chi­co (

USA

)
Jéré­mie

ROLAND

, Uni­ver­si­té libre de Bruxelles
Vio­laine ROUSSİER-MİCHON, Mai­tresse de confé­rence en mathé­ma­tique,

INSA

Tou­louse
Miche­la

RUSSO

, Uni­ver­si­té Lyon 3

&

SFL

Paris 8
Valen­tin

SCHAEPELYNCK

, Maître de confé­rences à l'université Paris 8 Saint Denis
Ibra­him

SEYDO

, Maître de confé­rences,

INALCO

Fabio A. SULPİZİO, Uni­ver­si­tà del Salen­to
Engin

SUSTAM

, Maître de confé­rences à l'université Paris 8 Saint Denis
Kum­ru

TOKTAMIS

, Assoc. Prof. Pratt ins­ti­tut, Brook­lyn, New York
Meh­met

TUNCEL

, Maître de confé­rences en sciences éco­no­miques, Uni­ver­si­té de Nantes
Buket

TURKMEN

, Pro­fes­seure, Cher­cheure à l'Institut d'Etudes Avan­cées de Paris
Sophie WAUQUİER, Uni­ver­si­té Paris 8, Sciences du Lan­gage
Esme­ray

YOGUN

,

CNAM

Ayse

YUVA

, Uni­ver­si­té Bor­deaux Mon­taigne 1
Gul­sah

KURT

, Uni­ver­si­té de Tours